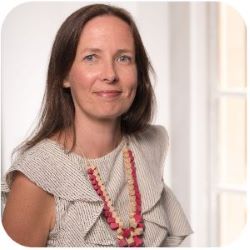 Fiona Summers, Deputy CEO laser Learning Awards
Fiona has worked in the awarding organisation sector since 2010 for both generalist and specialist qualification organisations. She has been a Responsible Officer for seven years, which has included primary responsibility for responding to Ofqual audits and technical evaluations for both end-point assessment and non-EPA qualifications. Fiona also sits on the Federation of Awarding Bodies Board as a non-executive director and in that role is the policy lead for Regulatory Impact.
Carmel Grant, Deputy Director IfATE
Carmel Grant is a Deputy Director at the Institute for Apprenticeships and Technical Education (IfATE) leading on the delivery of technical qualification reforms.
She joined IfATE in 2018 and leads the development programmes for T Levels, Higher Technical Qualifications, which were launched in 2022, and post 16 qualifications.
Following an initial career in banking, Carmel joined the Civil Service and worked in a range of accountancy, policy, programme management and project roles across the Ministry of Defence.
Prior to joining IfATE she worked at the British Army Headquarters with responsibility for delivering transformation programmes.
Claire McCann, Associate Director Awarding Organisations Engagement, Ofqual
Claire has worked in the education sector for nearly 20 years.  She began her education career at an awarding organisation, where she worked as a copywriter and in various other communications roles.  From there she joined QCDA before moving into an executive agency within the DfE.  Claire's career then took her into higher education where she worked in corporate communications and brand roles.  She then progressed to head up a communications planning and campaigns team in the water sector but was soon drawn back into education and joined Ofqual in late in 2021.  Claire and her team lead on engagement with awarding organisations.
Sue is a member of the Qualifications Reform Division at the Department for Education.  She was part of the team responsible for the Skills for Jobs White Paper and a member of the secretariat to the Independent Panel for Technical and Professional Education reform.  Having been involved in the development and introduction of T Levels, Sue is now working on implementing the wider reforms.
Sue has held a number of teaching and leadership roles in further education as well as a senior leadership role at the Qualifications and Curriculum Authority, developing Principal Learning qualifications for the former 14-19 Diploma Programme.
Before joining the Department as a policy adviser, Sue was a member of the senior team responsible for strategy across the Qualifications and Curriculum Development Agency.  Early in her career she worked as a sales executive in the private sector.  As a former student and lecturer in further education, who was active in establishing school/college link programmes, Sue's commitment throughout her career has been to give students a worthwhile curriculum offer which supports their progression.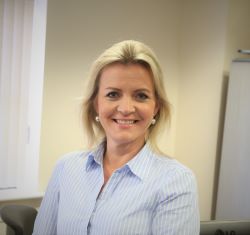 Sarah Edmonds, Founder & Director, Artemis Associates
Sarah Edmonds has been involved in the regulated awarding industry at a senior and strategic level for almost 20 years. She has spent time as a Head of organisation, Executive Director of Quality and Standards, Responsible Officer roles, non-executive Director of the Federation of Awarding Bodies (FAB) and chair of independent regulatory governing and advisory boards.
She has a proven track record of rendering AOs compliant with regulatory conditions of recognition over time (both through annual statements of compliance, and via specific or thematic audits) through her thorough understanding of regulatory governance, risk management, policy development and implementation, and maintenance of standards through effective quality assurance strategies.
Sarah has a Masters degree in Educational Assessment, completed at the Institute of Education (UCL) under Dr Tina Isaacs and Professor Paul Newton, having previously studied under Jill Grimshaw at Cambridge Assessment.
Sarah is also an Alpha Plus Associate and has experience in designing vocational assessments, quality assurance strategies for risk-based sampling, mapping qualifications across different frameworks and creating kite-mark endorsement schemes. On a more operational level Sarah has had extensive experience in the performance management of approved centres: risk and compliance, applications of sanctions, complaints and appeals, plus malpractice investigations.
Since setting up her own consultancy in 2019, Sarah has successfully supported organisations with the following projects and activities:
Ofqual recognition
Governance approach and regulation policy for a chartered institute
Development of quality assurance policy and strategies
T Level technical qualification (TQ) assessment specification and assignment review
Development of  governance and risk and issue management policies
Revision of strategic objectives and policy relating to Regulatory Action requirements
Thematic review of AO approach to the management of conflicts of interest
Design recommendations for an assessment specification for new vocational diploma
Janet Ryland, Qualifications Funding Approval Team, Department for Education
Janet currently heads up the qualification funding approval unit in the Department for Education which is responsible for approving qualifications for funding across a range of post 16 offers, as well as 14 to 16.  During her time with the Department and organisations such as the Education and Skills Funding Agency, Janet has also been involved in areas such as apprenticeships.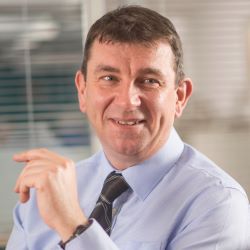 Tim Cammack, Managing Director, Secure & Confidential Documents
With over 30 years of expertise in the secure print and fulfilment industry, I have spent the last 13 years working in the assessment sector, using my knowledge and skills to help organisations improve their processes and performance. Throughout my career, I have gained a deep understanding of the unique challenges facing businesses in this field, and I am dedicated to helping them achieve their goals through effective and efficient solutions. Whether it's streamlining logistics, improving security, or re-engineering processes.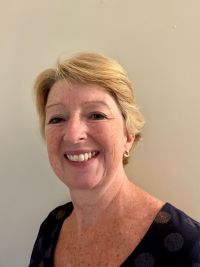 Vida Stewart, CEO Laser Learning Awards
Vida has worked in, or closely with, the awarding sector at senior level for 25 years, during which time she has seen many a policy come and go (and some come back again). She is CEO of an Ofqual regulated Awarding Organisation/QAA licensed Access Validating Agency which is also approved by SIA to offer licence-linked security qualifications, having previously been its Deputy CEO, and has a particular focus on quality standards. Vida was also a Federation of Awarding Bodies Board director for six years.